Aasman Mein Bharat is an initiative or project initiated by famous YouTuber Gaurav Taneja and his wife, Ritu Rathee Taneja, and They are preparing a project to fly Aircraft in the Sky to celebrate the 74th Republic Day of India, which is also known as Azadi Ka Amrit Mahotsav, As the people of India are taking their country forward through their creative and artistic ability.
They are making an effort to take the name of India to newer heights, and on this 74th Republic Day of India, they are going to create an image of India in the Sky by using Aircraft and making it as large as possible. In the eyes of the whole world, this is one of the best Initiatives taken by individual Youtubers to make a difference in the lives of people living in the country.
They are planning to take India's Name to a whole new level by taking the initiative to fly and create the largest image of India through the various colored clouds of smoke in the Sky on 26th January 2023, on the eve of the 74th Azadi Ka Amrit Mahotsav. In a recent video uploaded on Youtube Shorts, they talked about how they plan to bring India to the forefront through this beautiful initiative.
Episode 1 of Aasman Mein Bharat Flying Best
In order to facilitate this initiative, They recently uploaded a video on their YouTube channel, which is known as "Flying Beast," where they announce that they are leaving for their dream project with the hashtag #asmanmeinbharat.
They can be seen flying from Delhi to New York by Air India Airlines in Episode 1 of the video, and after they arrive in New York, they will proceed to Florida, where the event will take place; they have started a series of videos on their YouTube channel, and currently, they have uploaded two videos concerning this Aasman Mein Bharat project, and further videos will be posted in the future.
Furthermore, they have described the event in a video that they have uploaded to their YouTube channel in the shorts section, where they state that on this 74th Republic Day of India, Their video mentions that they are going to fly Aircraft in the Sky to create the largest imagery of India ever. They are going to create this imagery by using Aircraft in the Sky, they have mentioned that the people of India are taking the country forward with hard work, perseverance, creativity, and art; likewise, they are also making an effort to unite the country and bring the name of India to new heights with this project, as well as asking for the support and love of their followers on this journey as well.
Episode 2 of Aasman Mein Bharat Flying Best
They have reached New York, where they have finished their immigration procedures, and from there, they will be flying to Florida; they took a taxi from New York to J.F Kenedy Airport to fly from New York to Tampa, where they are currently staying. As they upload more videos in the episode of Aasman mein Bharat on their YouTube channel.
Episode 3 of Aasman Mein Bharat Flying Best
In Episode 3 Ekdum Se Mission Cancel Karna Pada #AasmanMeinBharat Ep 03, they were seen booking an Air BNB for their stay, but they came to the flying station later that day. Suddenly their aircraft stopped working, so they took a newer aircraft, which they started after a little hassle (after trying to start the engine five times), and went flying, but the weather went rough. They had to return to the air base due to low visibility. After that, they returned home disheartened and described how flying in simulation is so much easier than flying in reality.
Afterward, they shopped some dinner and made Rajma Chawal, then the following day, they flew the aircraft again. Unfortunately, they said it was extremely difficult to make the Crown of Indian Map (the Kashmir North Part Image Below)
because it is manual flying and the aircraft does not have an autopilot mode; moreover, there is the problem of limited fuel shortage, the aircraft can only fly for two and half hours, which makes the project very difficult because it will take them half an hour to reach the place where air traffic is low since there is an international airport nearby, so with this, the video was ended.
We will inform you and keep you updated about the project's developments as soon as the videos are uploaded. In order for us to keep you informed of the events that are coming up in the series where they will be flying aircraft in the sky and having a great time, we would like you to subscribe to our notifications so we can send you instant updates about what will be happening in the series. We are also hoping that they will be able to accomplish this project successfully, as millions of their followers are wishing the same thing to happen.
Episode 5 of Aasman Mein Bharat Flying Best
Flying Best Finally Completed the Map of India on 26th January by flying in the sky and making a map of India, in the GPS Map of the Flight, here is the image for reference: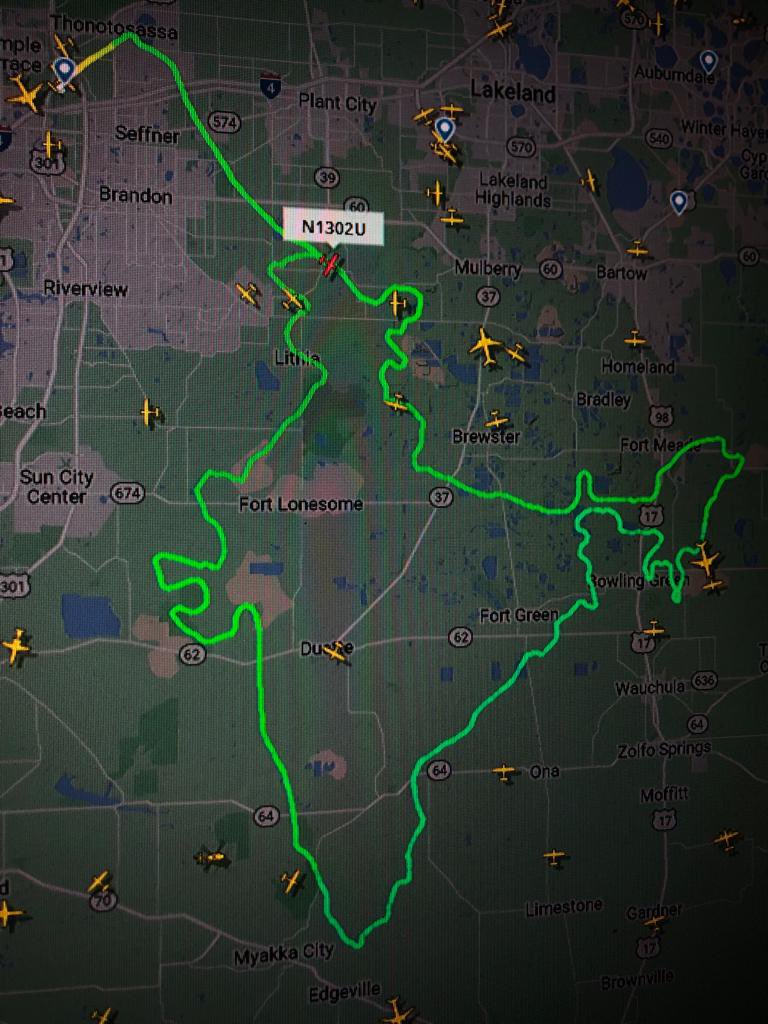 Aasman Mein Bharat Project by Flying Beast Finally Comes to an End, after the mission is completed by Gaurav Taneja, and his Wife Ritu Rathee Taneja, We from all behalf of India congratulate them, for making India Proud by this amazing journey.
Also Read: IPL Schedule 2023
Also Read: India's Oldest Pending Case